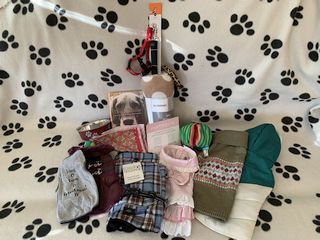 25th Prize
Blanket, Dog Medicine book, emergency pet window sticker, bowl, 5 bandanas, 6 sweater/jacket/shirts, 3 toys, leash, harness and collar.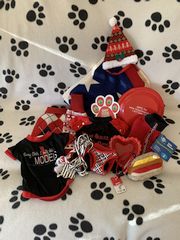 26th Prize
Flag Blanket, frisbee, rescue magnet, heart shaped ceramic dish, fancy black/white harness and matching leash, toys, 5 sweater/jackets, collar and christmas cap.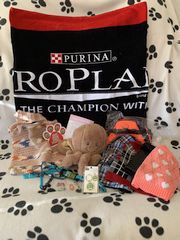 27th Prize
Purina beach towel, hand made shopping bag, toy, safety harness, emergency window sticker, rescue magnet, leash/harness combo, collar, charms for dog collar, 4 sweater/jackets.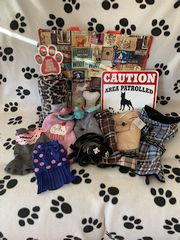 28th Prize
Dog design large shopping bag, blanket, patrolled by miniature pinscher sign, rescue magnet, 2 toys, 7 sweater/jackets, suede leash and matching collar.